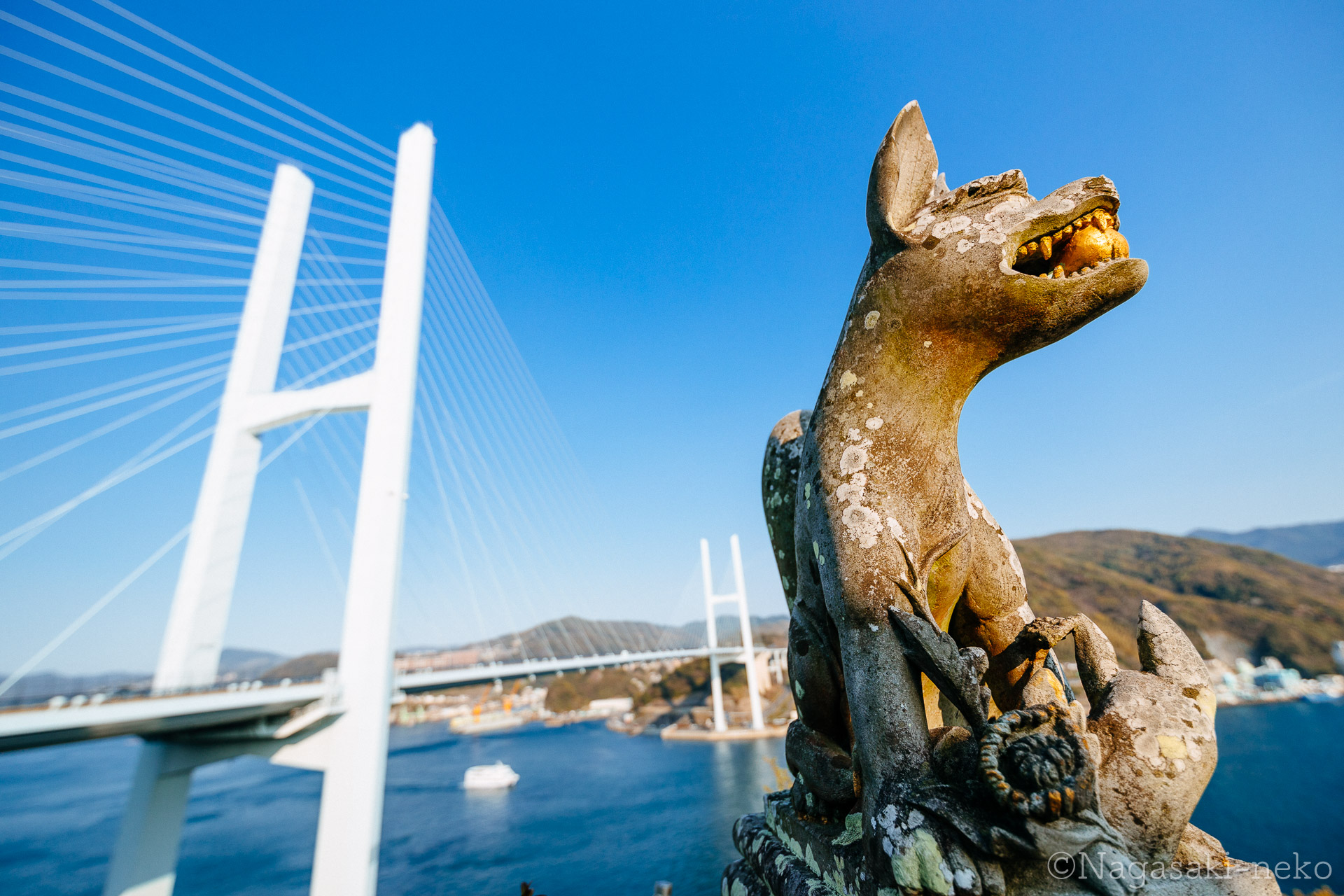 Attractions and Features
The Megami-oh-hashi Bridge in the southern part of Nagasaki city. There is kouzaki shrine in its sleeve (foot).Although the entrance is difficult to find, you can approach by car just near the shrine, and it is a great point to shoot a cruise ship.
It is possible to overlook from Nagasaki port to Mitsubishi Heavy Industries Kouyagi factory, and the wind is a pleasant place.Cherry Blossoms (Someiyoshino, double cherry blossoms) are also planted in the temple grounds, which is a hidden cherry blossom spot.
Traffic access

Both tram and JR are out of range.
---

---

There are no bus lines nearby.
---

Recommended!Free parking is available for visitors.There is a tag of "Kouzaki Shrine visit" very small in front of the Megami Ohashi Kaminoshima side toll station.If you go a while, you will pass under the toll station and get to the parking lot right below the Bridge.The branch points are listed in the following Google Maps.
※ Navigation of the smartphone and the car is a large possibility that does not guide you correctly.
Google Maps