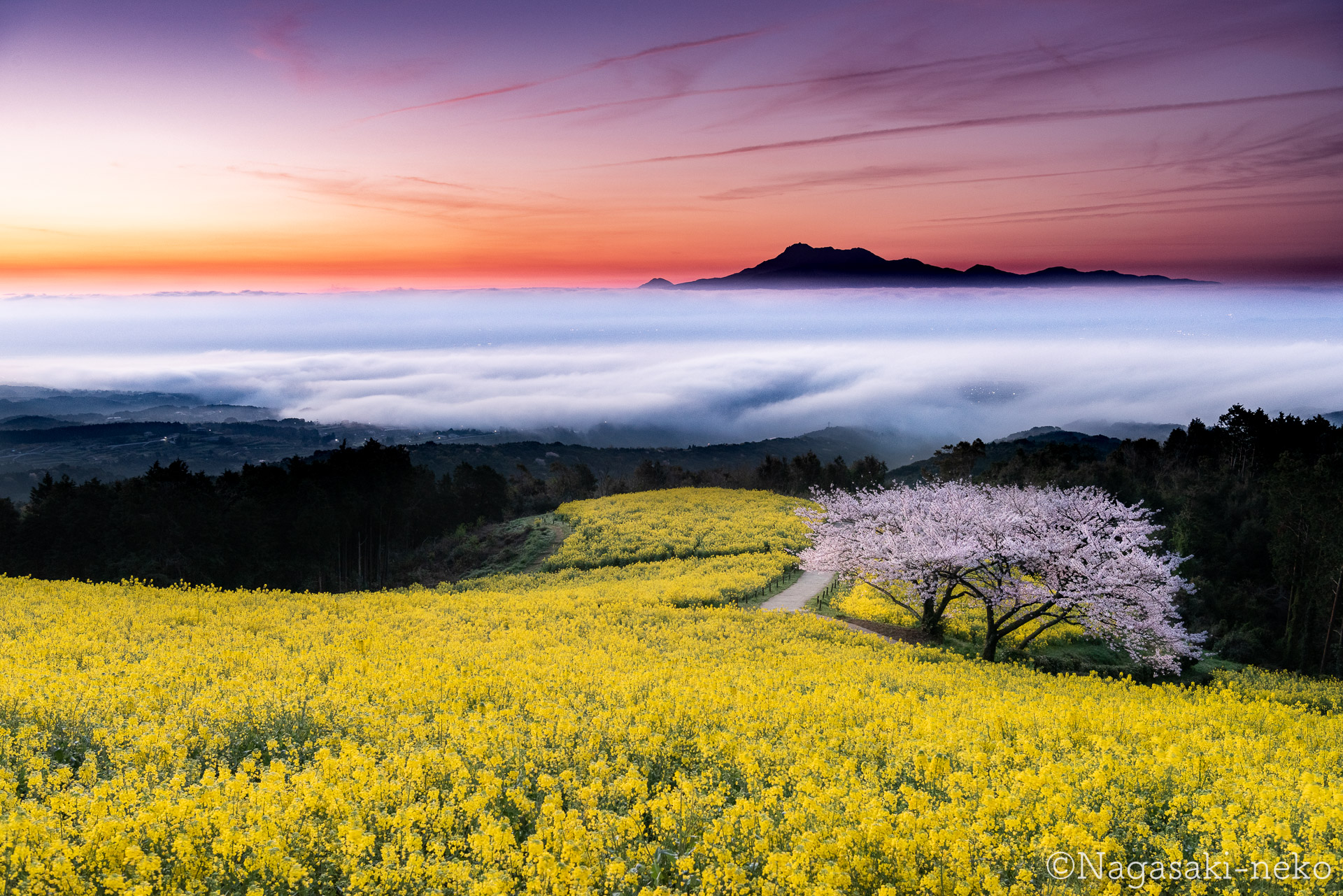 Attractions and Features
Shirakimine Kogen Plateau is a plateau in Isahaya city in the central part of Nagasaki Prefecture.The Cherry blossoms and the flowers are very beautiful in spring, and the autumn leaves and the cosmos are pleasing to the eye.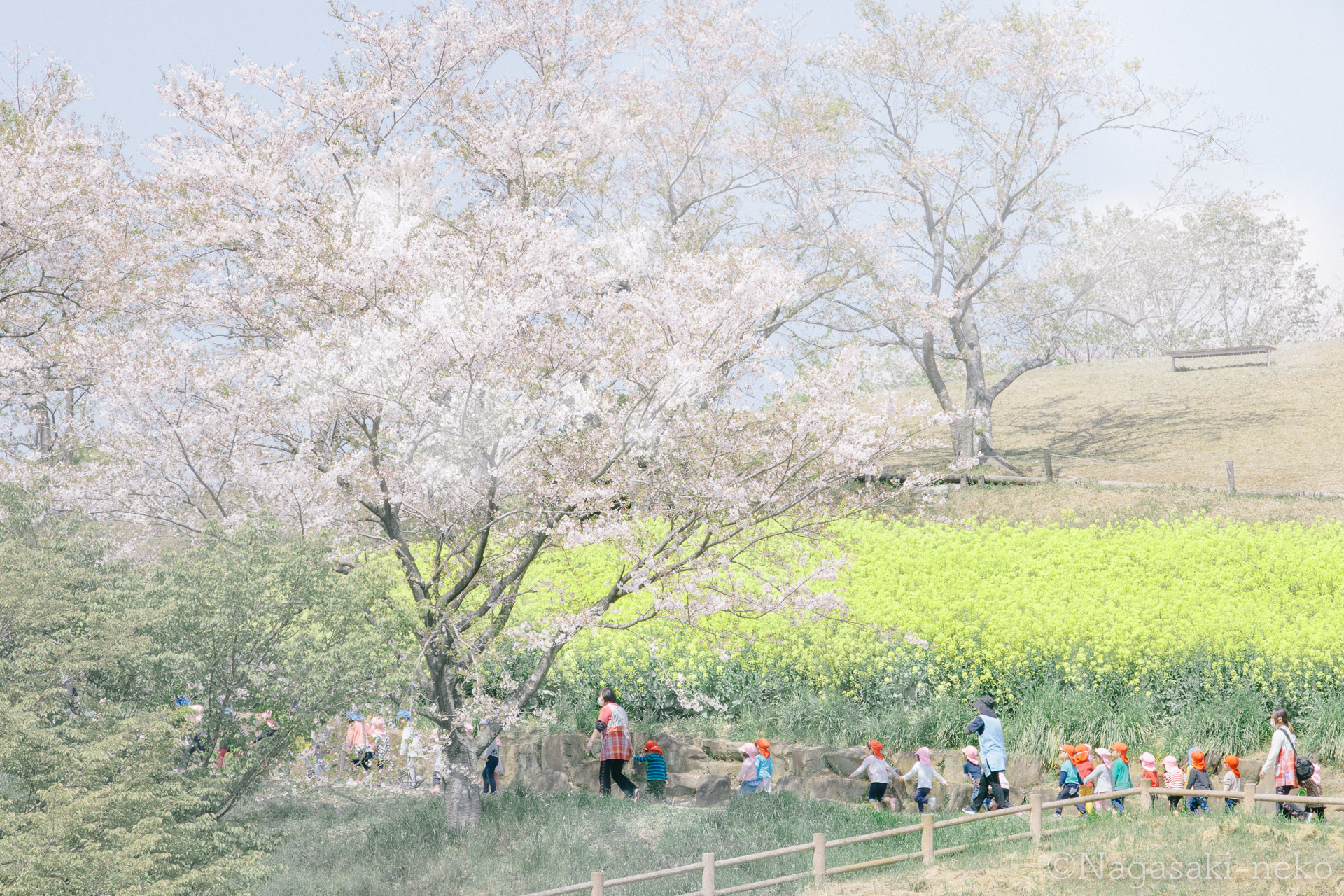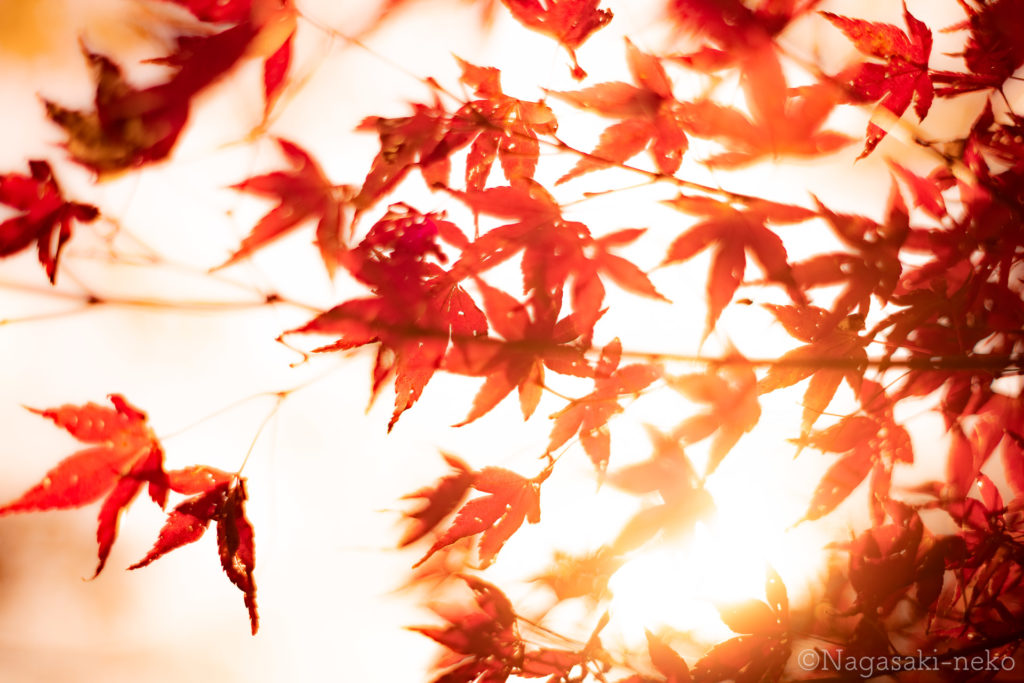 By introducing SNS and various Web sites in recent years, popularity soars.When the sun rises, people gather so that there is no space to put a tripod.
I do not use a tripod when shooting only the sunrise, I think it is interesting to try a variety of composition in hand-held photography.
The recommended time is from one hour before sunrise to the sunrise. You can enjoy the beautiful gradation of the sky carefully.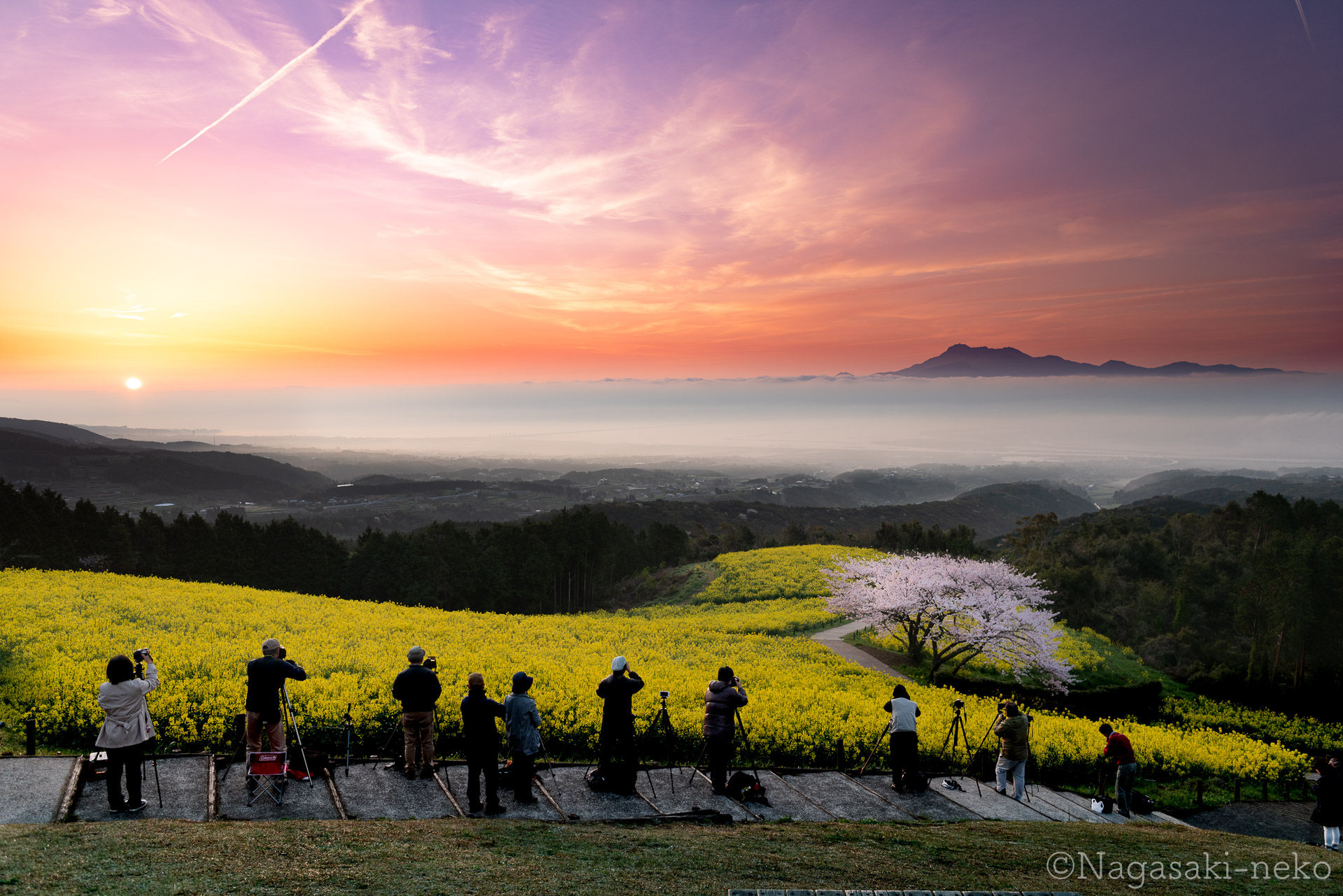 This is a place where you could see a sea of clouds several times a year.There is not much to wear with cherry blossoms in full bloom, but it is a splendid view that I want you to see once by all means.
Traffic access

It is easy to overlook the bend from the National highway to the side road leading to the Shirakimine plateau.Please take care that you need to move in the opposite direction once.
Useful Links
Cosmos Flower Space Museum HP is a wonderful site that shows us the status of the Cosmos and cherry blossom bloom.Because the number of the rape changes every year, I recommend that I check it beforehand.
Google Maps